What Sports Use Mouthguards?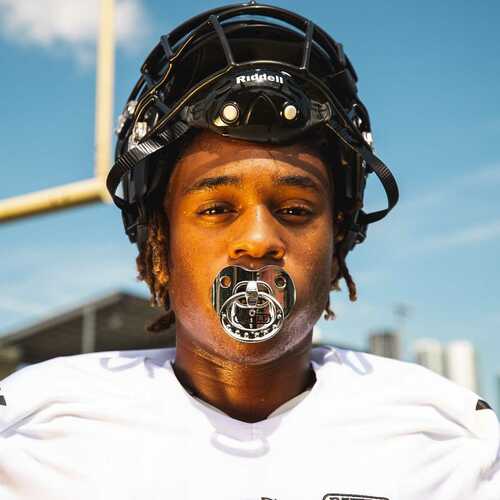 When you think of what to pack for your next football game, a mouthguard usually tops the list of items to bring in your bag.
But for other sports, like volleyball or baseball, you might be wondering what sports equipment or protective gear is required on the field. And looking at some of the bulky mouthguards on the market, you might want to skip packing the piece entirely.
Our advice? Never let your guard down. Because according to the American Dental Association, up to 20% of all sports injuries are maxillofacial, which involve heavy impact to the jaw and face.
Plus, The National Youth Sports Foundation for Safety reports that athletes who do not wear a mouthguard are nearly 60 times more likely to damage their teeth. Unfortunately, these injuries will likely lead to permanent oral structural damage.
Did we mention teeth are tough to replace?
But don't panic - just protect. Because nothing should keep you from playing your favorite sport.
From A-Z, here are the sports that the American Dental Association advises wearing a mouthguard:
Acrobats
Basketball
Baseball
Boxing
Field hockey
Football
Gymnastics
Handball
Ice hockey
Lacrosse
Martial arts
Racquetball
Roller hockey
Rugby
Shot Putting
Skateboarding
Skiing
Skydiving
Soccer
Softball
Squash
Surfing
Volleyball
Water polo
Weightlifting
Wrestling
If your go-to sport makes the cut, it's time to start shopping for durable, protective athletic mouthguards that are built for the long haul, and overtime.
For every new product we add to our line of sports mouthguards, we ensure top-tier protection in a sleek and stylish package. That's why we tap athletic, dental, and medical experts to offer key design advice.
To keep your smile safe for your next game or practice, we recommend any Battle Mouthguard below.
Best Battle Mouthguards to Prevent Injuries:
Standard and Slim: Ultra-Slim Grillz Mouthguard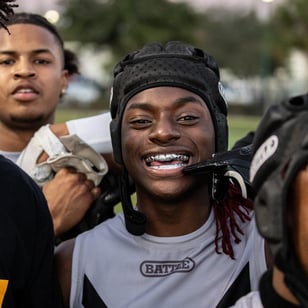 Features:
Recommended for high-paced sports

Made for maximum airflow with a low-profile design

Remoldable technology and chrome color options
Price: $19.99
Shop Battle Sports Mouthguards
Best Mouthpiece for Braces: "PRISM" Oxygen Football Mouthguard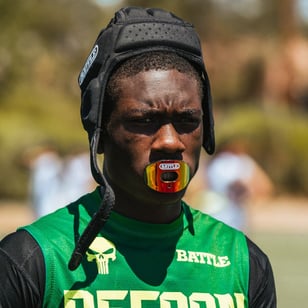 Features:
No boiling is required and it alleviates TMJ issues

Protective absorber shield

5K Dental Warranty with or without braces
Price: $24.99
Shop Battle Sports Mouthguards
Secure Lip Protection: "Nightmare Oxygen Football Mouthguard"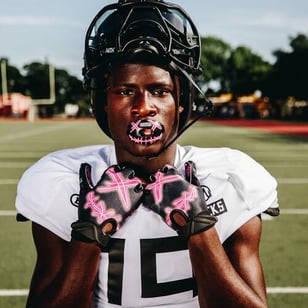 Features:
Delivers more oxygen to the muscles for faster recovery

Advanced composite

Available with convertible strap
Price: $17.99
Shop Battle Sports Mouthguards
For our complete line of protective mouthguards, and to see more patterns to show off your team pride, head to our complete Battle Sports equipment shopping guide here.