Draft Tips for Curating Your Ultimate Fantasy Football Team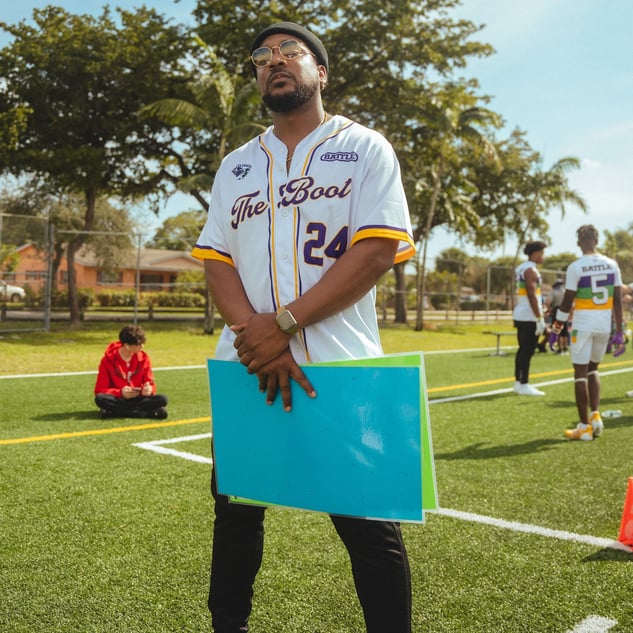 The NFL season is right around the corner. With that looming, it is time for any football fan to prepare for fantasy football. Whether you are looking to prepare for your football draft or find ways to take your fantasy football team to the promised land, a few tips can go a long way.
Whether you are new or a veteran of your fantasy football league, it is time to learn some new tricks. Any football game can become the one that puts your fantasy football team over the top. Stop looking at football teams the same way and make watching football more fun by using these fantasy football tips.
Winning your fantasy league
There is nothing quite like triumphing over friends, whether for bragging rights or a cash prize. With a few helpful tips, you can put yourself in position to walk away with the fantasy football crown.
Dual Threats are your friend
For the most part, players are limited to one area on your team. Receivers stay in their lane, quarterbacks stay in theirs, and so on. You can safely anticipate that your player, no matter how productive, will put up numbers in the categories that you most expect them to.
But dual threat players are the ones to watch for. Most of them play running back, carrying the ball or making catches out of the backfield. There are more receivers, like Deebo Samuel, that are assuming a dual threat role and making the most of their athleticism. Those guys wind up being the biggest scorers because they are constantly touching the ball.
That is why there is such a premium on dual threat running backs. If you are in a PPR league (point per reception), running backs can wind up being the workhorse that puts you over the top. Find players that can deliver across multiple categories, and you will be able to take shots elsewhere in the lineup.
Don't get enamored by quarterbacks
It seems like just about every season a quarterback wins the NFL MVP. They put up huge numbers, including a ton of yards and touchdowns. So, that must mean that you need a quarterback to lead you to victory in the fantasy realm, right?
Not so fast. While there are a few names that make a serious difference, the majority of quarterbacks are interchangeable at the fantasy level. The difference between the 5th and 15th quarterback is miniscule at the fantasy football level.
Look for value from other positions early on before you start looking for a signal-caller. You will be able to find value in later rounds without missing much in terms of production. You can then focus on getting tight ends and running backs – to the least deep positions – that can make an impact for your team. Even better, you will likely be able to pick someone up off of waivers to adequately fill in when your top QB goes on bye.
Focus on touchdowns
While it might seem obvious, putting a premium on touchdowns should be the focus of any football draft. After all, that's kind of the mission in any football game, right? Well, there's more to it than that but it can equate to serious fantasy football success.
If you are looking at player value, look at the amount of touches a player gets. While there is no sure way to determine what kind of touchdown production you will get from a player, the more looks they get is always a good thing. It at least means that they are involved in the offense.
For running backs and receivers, look at their touches. It will lead to a greater probability of touchdowns and help drive your team to victory. Yards can come in bunches, but nothing does more damage in a fantasy football matchup than the guy who can't stay off the scoreboard. While it would be ideal to find someone who can do both, at least the players scoring touchdowns can be viable to your lineup, especially in tight games.
Avoid big risks
Being a football fan, it can feel like watching football all this time has turned you into an expert. The upcoming NFL season is just another under your belt, giving you a leg up on the competition thanks to your vast depth of knowledge.
The thing about watching football teams that closely is that you can lie to yourself. That one receiver with the big potential? He's a huge risk that could make or break your season. Going into your fantasy football draft, avoid the big risks.
Players that get hurt or wind up under-performing always end up being an albatross to your team. More importantly, it is hard to overcome in any fantasy football league. Stick with the safer, more sure-fire picks and they will deliver consistently.
Prepare for the season with Battle football accessories.