Creating an Off Season Football Plan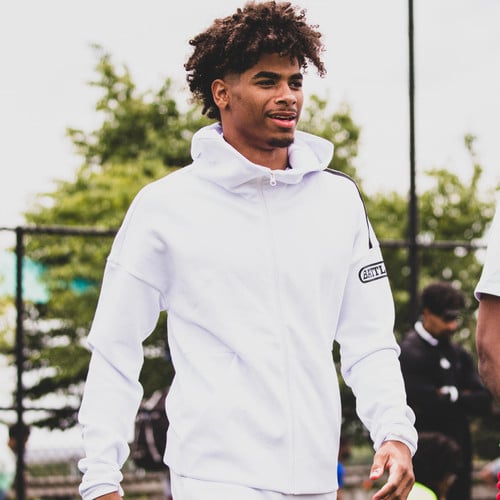 When the football offseason rolls around, the work should continue. Having the right offseason plan is crucial to developing and honing the skills you need to remain a factor on the field.
But what kind of offseason prep work should you be doing? With the help of Battle Sports, consider this your offseason plan to be an absolute force in the upcoming football season. It comes down to staying fit, staying sharp, and looking good.
Conditioning is Key
Battle Sports has already provided the key for proper conditioning, it is better to be over prepared than underprepared. Thankfully, there are a number of conditioning drills that you can implement into your offseason plan to ensure that you will be ready to play through the final whistle.
Any good offseason program should involve conditioning. Sometimes, when two teams are evenly matched, the difference between the two can be in conditioning. Battling until the final snap is what Battle Sports is about and that is what every player should be doing on the field.
Burpees. These can wear down even the most conditioned of athletes. The burpee involves starting in a standing position, dropping down to your chest (add in a few push-ups to make it tougher), before getting back into a starting position. Adding a few sets of 10-15 reps will get your core working in no time. A summer of burpees can turn any player into a finely tuned machine when the season rolls around.
Squat Jumps. Explosiveness is crucial in football, particularly at the skill positions. Being able to leap off the ball can make a difference, especially at the point of attack. These can help make you more explosive than ever, teaching players to explode upward, using their arms for additional momentum. Anywhere from 2-4 sets of 10-15 and you should notice that you are not only more explosive, but better conditioned as well.
Mountain Climbers. Though strength training can prove beneficial, there is nothing like conditioning work. Start this exercise by getting into a high plank, with your back remaining straight. Keeping it straight is what engages the core while you bring your knee up to your chest. Finish by bringing it back to its starting position.
Implementing a few sets of these can be a great way to slowly build up your conditioning level throughout the offseason. Don't get blown up when the fourth quarter comes around.
Play Some 7v7 Football
One of the best ways to stay in shape during the offseason is to keep playing football. Sure, it might not quite be the 11-on-11 game that you know, but 7v7 football can be a great way to keep in shape and keep your skills sharp throughout the offseason.
Though there is a significant difference between the two, 7x7 football can be a great way for the skill position players to stay on their game. For 7v7 football, the focus is not on the offensive and defensive lines, but rather the skill positions like quarterback, wide receiver, and defensive back.
Working in open space against other skilled players can be the most effective way to level up your game. More importantly, it can keep players from feeling the rust of the offseason, allowing them to get a head start when the new season rolls around.
Another great thing about staying in shape with 7v7 games is that there is no contact. Though the offseason plan is about staying on top of your game and bettering yourself, the last thing that anyone wants is to get hurt in the process.
The entire reason behind the break from one football season to the next is to allow for the recuperation of injuries. There is a lot of wear and tear that happens with week-to-week action. The offseason is necessary for allowing players to heal their body and come back rested.
Though rest is crucial to the recovery process, don't mistake the fact that nothing but rest can lead to rust. Keep your game sharp, avoid the rust, and allow your body the chance to heal up with 7v7 football.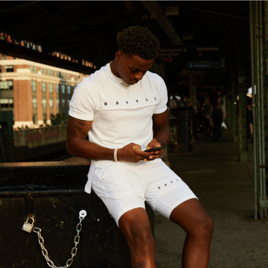 Stay Looking Sharp
There is a lot to be said about the saying "look good, play good." Much like you would want to look your very best on the field, look your best while working out with the best workout apparel such as sleeveless hoodies, shorts with compression, t-shirts, joggers, and more. It can provide the kind of confidence boost needed to perform at peak levels all year long.
Whether you are on the field, in the weight room, or studying film, looking good is a must. There is workout apparel that can suit your lifestyle, no matter where you may be. When the new football season comes around, you will be ready to put on a show. But it all starts with offseason prep to make you the best player that you can possibly be.