Everything You Need to Know About Our Best Selling Turf Tape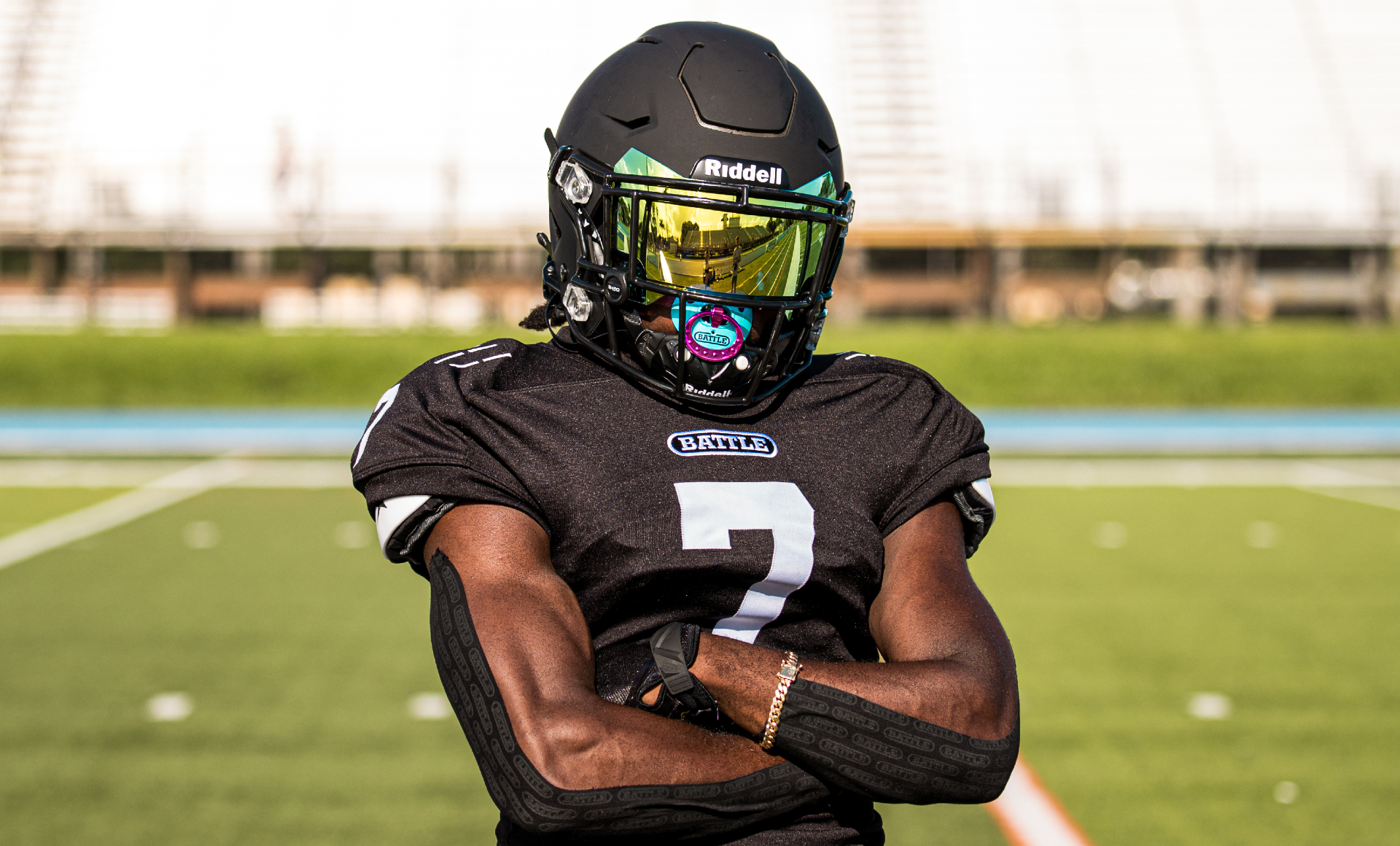 What goes up, must come down. And as any athlete knows, this saying rings all too true when it comes to falling down on the field. When you're catching a pass, sprinting towards the goal, or tackling on defense, missteps are bound to happen.
If you've played on a turf field before, you know the sharp sting of turf burns, which painfully can last days after your fall. This type of injury is especially common in contact sports, like football and rugby. And if the open wound is not treated properly, you may be left with a bad skin infection too.
The solution?
Turf tape. We recommend placing it on highly exposed areas that are prone to abrasion, such as ankles, knees, and elbows.
What is turf tape for?
Our best-selling Battle turf tape is designed to protect your skin against turf burns, scrapes, blisters, and calluses. If you know you'll be on the ground during gametime, this is the perfect product to avoid unnecessary injury.
How many times can you use Battle turf tape?
If you apply to a clean skin surface, our turf tape will last throughout the game and overtime. We make products that are built for the long haul, so a single Battle football turf tape roll packs in 10 yards of 4-inch wide material. Depending on your frequency of play, it should last you throughout several practices and games.
What does turf tape look like?
See our football turf tape in action below.
Material Features

Flexibility at its finest. Our durable construction supports your momentum through every pivot.

Breathable design. The air-permeable technology keeps your skin protected and healthy.

Easy application. The smart material is simple to snap for quick and precise application.

Superior stick. No need to worry about our turf tape falling off during gametime.

Sensitive-skin friendly. Latex-free to avoid allergies.

Color Options:

White Turf Tape
Black Turf Tape
Pink Turf Tape

Price: $24.99 - Order Battle Turf Tape Now
What our customers are saying about the best football turf tape:
FOOTBALL SEASON - RUGBY
"We love Battle turf tape! We use it for our HS football games and spring season Rugby." - Amanda I.
THE BEST
"There is no other turf tape as durable and flexible!" - Billy P.
BATTLE TURF TAPE DOES THE JOB
"My son uses and relies on the turf tape to protect his arms during games. This tape holds up throughout the game and does its job. Thank you for an excellent product!" - Angela B.
If you're ready to give our football turf tape a try, you can order your favorite color here. If you'd like to explore our complete line of protective football equipment solutions, head to our main site here.