Work Out Before the Big Game in These 6 Football T-Shirts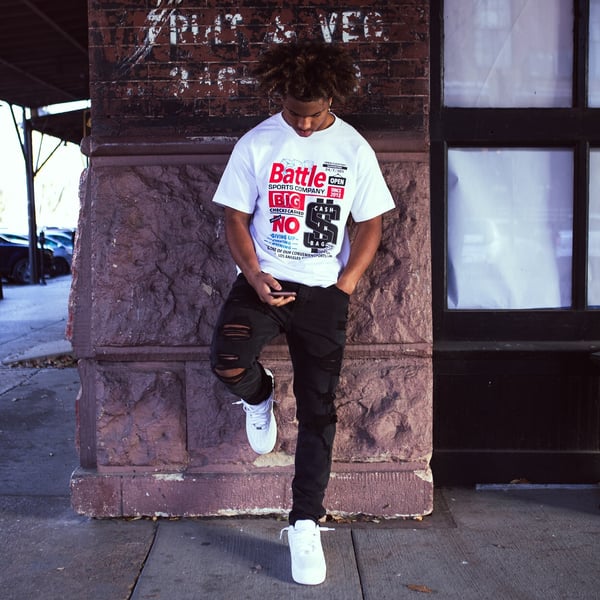 When it comes to working out, having the right gear can make all the difference. From footwear to shorts to shirts, each piece of gear plays a role in helping you perform your best. In this blog post, we'll take a look at youth and men's t-shirts that are perfect for your next workout, brought to you by Battle Sports. Getting an extra set in prior to the big game? On top of carrying football apparel we also have the perfect shirt for your next lift.
Six T-Shirts For Your Next Workout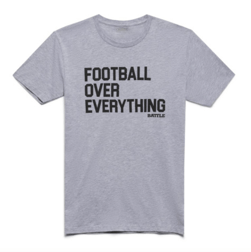 Football Over Everything Shirt // Youth & Adult
First up is the Football Over Everything t-shirt. As the name suggests, this Battle tshirt is perfect for football players and enthusiasts who want to show their love for the sport while working out. The bold lettering and graphics make a statement, and the comfortable cotton will keep you feeling good during your workout.

Football Made Me Tee
Next is the Football Made Me t-shirt. Similar to the first shirt, this adult and youth tshirt is also for those who love football and want to show it off. The graphic of a football helmet and the phrase "Football Made Me" make it clear what the shirt is all about. This Battle tshirt is made of 100% pre-shrunk cotton for ultimate comfort on and off the football field.

I'm Him Graphic TShirt
Battle's I'm Him t-shirt is a great choice for athletes who want to make a statement during their workout. The bold lettering makes it clear that you mean business while giving a nod to the fact that you're THAT guy on and off the field. Let everyone know you have the confidence and determination for every single feat with this fast drying cotton shirt available in black, royal blue, and olive.

Battle Graffiti T-Shirt
The Graffiti men's and youth t-shirt is a great option for those who want to add some color to their workout wardrobe. The bold, contrasting graphic lettering makes it stand out, and the comfortable 100% cotton fabric will keep you feeling good during your workout. Available in sizes S-3XL for kids and adults, this t shirt is available in black and white and perfect for the athlete that's quick on their feet.

Battle Brand T-Shirt
Secure the bag with our Battle Brand T-shirt. This adult tshirt (also available in youth sizes!) is perfect for those who want to show off that they always dig deep to play their best. The classic fit of this shirt makes it perfect for wearing out or to your next workout – just pair it with your favorite pair of Battle workout shorts or pants to get ready for the gym.

The Shop T-Shirt
Finally, we have the The Shop t-shirt. The most serious athletes know: if you stay ready, you don't have to get ready. Prove you're ready for battle and bring the gameday vibes with this oversized cotton t shirt. This tee available in yellow or white and sizes S-3XL is screen printed on fast drying polyester and cotton blend.
Ready to hit your personal best? These t-shirts from Battle Sports will stretch and move with you throughout box jumps, burpees, and agility ladders. These football shirts are stylish, comfortable, and perfect for flexing on everyone in. Be sure to grab one of these shirts now and hit the gym in style.