Holiday Gifts for a Football Player from Battle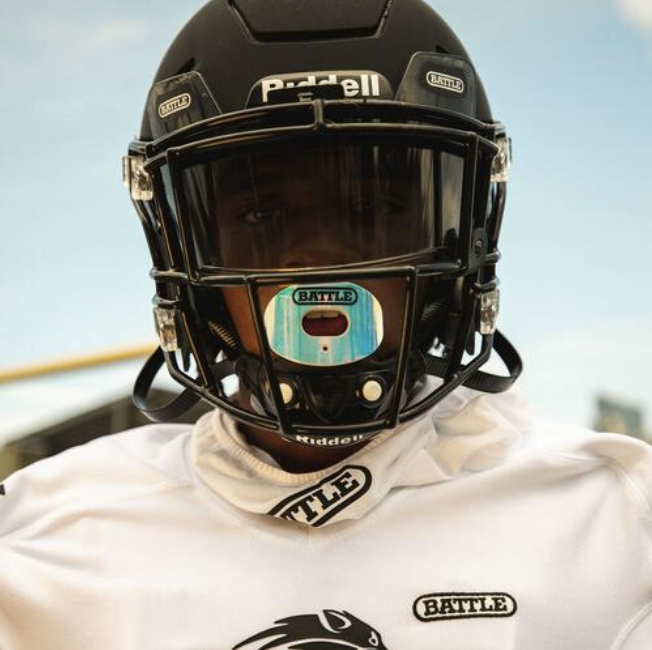 What to Get a Football Player for the Holidays
With the holidays right around the corner, giving the right gift is imperative. That all depends on the kind of person that you are buying for, of course. For the football player in your life, Battle Sports is here to deliver the optimal gift.
Consider this your holiday gift guide. If you are looking for football player gifts, Battle can provide the holiday shopping help you need. From youth receiver gloves to general football wear, there are no better options available.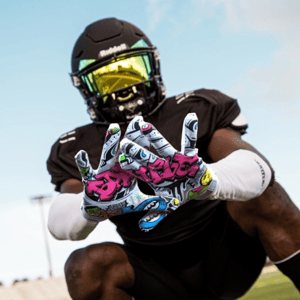 Receiver Football Gloves
Some of the best gifts for football players are the ones that can help them to excel on the football field. So, what better way than to give them youth receiver gloves? Whether they be graffiti gloves, "beware of dog" gloves, or something a bit more frightening, you can find the optimal gift.
With so many styles to choose from, you can find the right glove for the football player in your life. The graffiti gloves are definitely a popular choice, giving you everything you need to create the perfect look on the field.
Battle Sports provides no shortage of styles, either. Whether it be a simple Battle glove, patriotic, graffiti, kaleidoscope, alien, nightmare, bling gloves, or something else, there are styles for every type of player. All in the unique quality that Battle brings to the table.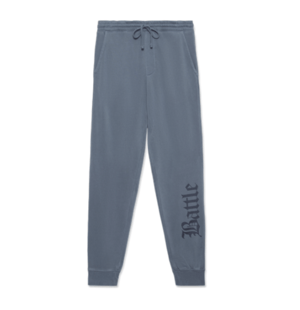 Football players like to be comfortable when they are off the field. One of the best gifts that you can give the football player in your life are script joggers. They are comfortable and flexible, making for the best option when considering what to give a football player.
Coming in three different colors and ranging in size from small to double-XL, you can find the perfect fit for any football player in your life. Football player gifts don't have to be complicated. When you provide a little bit of style and a whole lot of comfort, it can go a long way towards creating a happy football player.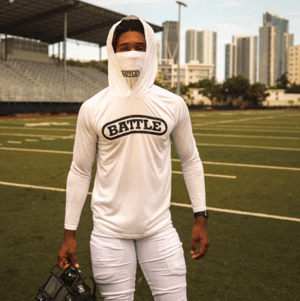 You can't go wrong with apparel when trying to find the best football player gifts. Like the joggers, the right apparel can make life off the field a lot more comfortable. Even better, there is no need to sacrifice when it comes to style.
There are a plethora of hoodies, both with and without sleeves, that can achieve both goals. Keep it simple with the Battle logo or go with one of several popular slogans to wear your love of football on your sleeve – literally.
Colors and sizes are available to meet the needs of any football player on your holiday shopping list. Become the hit of the season by providing the perfect, comfortable fit.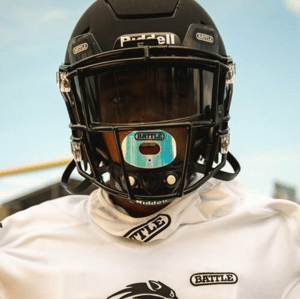 Mouthguards
Safety is important when stepping onto the field. Just about everyone knows the dangers that head injuries can present, so keeping players safe on the field is a must. Though safety can be seen as anything but fun, it doesn't have to be that way.
Battle Sports has a wide array of football mouthguard options to make sure that you don't sacrifice style for safety and comfort. Whether it be an ultra-slim option, binkies, spinners, lip protectors, or brace fits, the football player in your life can remain safe on every play.
Even better, there are styles across the board. Different colors, including rainbow, are just the start. There is also the American flag design, "beware of dog", the graffiti style, street art, chrome, spinner, camouflage, and even license plates. All to ensure that anyone wearing them will look their best throughout the game.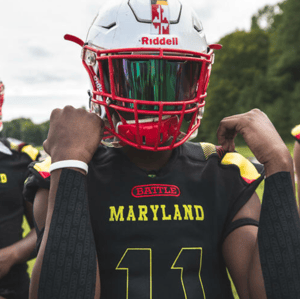 Each player has their own style. When considering what to give a football player, sometimes the accessories can make the biggest impact. Battle provides everything that the football player in your life could ever need to thrive in style.
Turf tape, towels, sleeves, chin straps, compression wear, headgear, ankle support, and bags are all a necessary part of getting geared up. All of them can play a role in the style and swag that each player feels before they step onto the field. Ensure that you get your gift right by buying the right accessories for the player in your life.
Final Thoughts
If you are wondering what gift to give a football player, the process doesn't have to be difficult. Football wear is available in plenty of different options, whether it be for on the field or off. Holiday shopping can be made simpler when you know what the best options are.
Football player gifts that can help the football player in your life look and feel better are the best you can get. Ignore every other holiday gift guide out there and go with Battle Sports for all of your football player gifts. You will become the MVP of your household.