4 Bags for Football Practice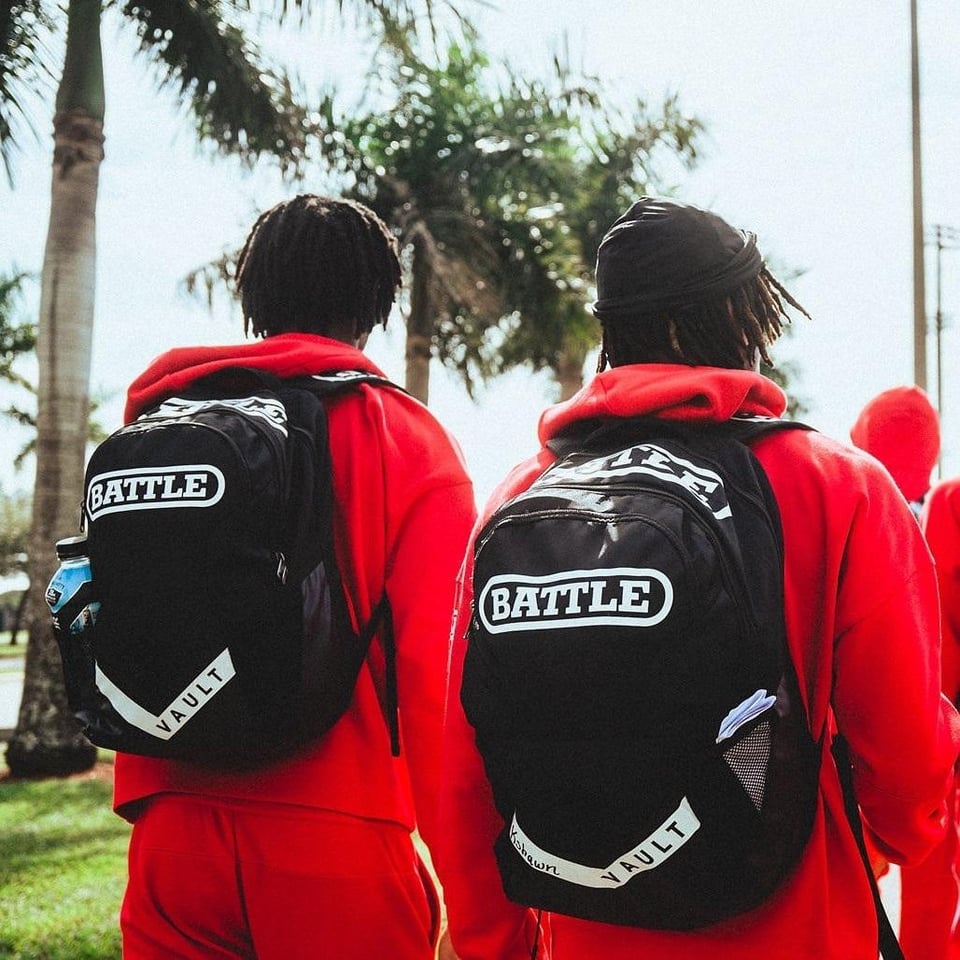 Practice is part of any sport. You need to get the reps down in order to become the best that you can be. The same goes for football, where drills are done over and over again to keep players familiar with the plays.
Getting your gear to practice is crucial, which means that you need to have the proper bag to get the job done. There are more than a few bags out there that fit the bill.
Bags for Football Practice
There are a few areas of importance to consider when it comes to finding the right bag for football practice. Of course, it has to be big enough to fit most of the essentials. Things like shoulder pads or a helmet aren't likely to fit and you don't want to haul this big, heavy bag around.
Finding something that can not only store the other items but keep the smell in (we all know that smell) is crucial as well. You don't want the sweat from practice seeping out of the bag and leaving that pungent smell in your nostrils.
Here are a few of the best bags out there for football practice.
There may be no better option for football players than the Battle Fortress Dry Bag. This large, dry backpack is ideal for hauling sweaty, smelly equipment and clothing from football practice without ever having to smell the contents of the bag.
Even better, there are wet and dry compartments so that you can keep things separate. There is nothing worse than mingling the two and having to wash everything because there was no way of keeping it separated. You can keep your gear, apparel, and accessories separated so that nothing becomes drenched in sweat.
The top of the bag has been designed to roll as well, making it easier than ever to bring with you. After practice especially, it can be tiring to have to haul that bag around. There is even a nylon buckle that can clip securely to your belt so that you don't ever have to worry about losing it.
This is not your average backpack. The Vault Backpack is the best of both worlds when it comes to durability and comfort. It is also made to be lightweight because the last thing that you need is to add more weight to everything that you already have to bring to practice.
There are multiple components throughout that make it possible to keep your belongings where you want them. No need to throw everything into one compartment, getting it all wet and stinky. Bring what you need and know where it is.
The Vault Backpack is also versatile enough that it doesn't just have to go to the practice field. With its lightweight, durability, comfort, and plethora of compartments, it can make for an ideal school backpack as well. It is the kind of versatile bag that can become a necessity for high school football players, allowing them to carry whatever they need, whenever they need it.
There is a lot to like about the Vault Duffle Bag. Durability is key and anyone who has played football before knows that the bags can take just as much of a pounding as the players on the field do. For that reason, the durability of the Vault Duffle is key.
There are also vented pockets, which make it great for keeping things like gloves, socks, or other accessories separated and proper air flow. The top-grab handle makes it easy to use as a duffle while the padded shoulder straps make it comfortable to carry over-the-shoulder to and from practice.
Sling bags are definitely popular these days. Not everyone is looking for some complicated bag with a ton of components. They simply want to throw their things into the bag, tie it up, and be on their way. The Lockdown 6 Sling Bag fits that bill.
Despite being a sling bag, it is quite durable, holding up with consistent use. What separates it from standard sling bags is the padded interior. That will help to keep any of your possessions – equipment or not – protected while making your way to and from practice.
There is also a padded back panel that makes it highly comfortable to wear. It can be a great way to carry the necessities to football practice and can even double as a school bag as well.
Shop more Battle Sports football gear and accessories so you have the best gear for practice and gametime.